22C
News: How is coordination achieved in team sports? Does drawing plays on a white board really transfer to on field performance? Is telling a tennis player to "throw their racquet at the ball" a good way to teach serving?
Download link
Articles:
Cognitive Representations and Cognitive Processing of Team-Specific Tactics in Soccer
A kinematic comparison of the overhand throw and tennis serve in tennis players: how similar are they really?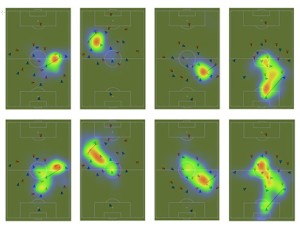 More information:
My Research Gate Page (pdfs of my articles)
My ASU Web page
Podcast Facebook page (videos, pics, etc)
Twitter: @Shakeywaits
Email: robgray@asu.edu
Credits:
The Flamin' Groovies – Shake Some Action
Nic Falon – Playing Fair
JC Brooks & The Uptown Sound – Bad News
via freemusicarchive.org and jamendo.com