The Perception & Action Podcast began in May 2015. It explores how psychological research can be applied to improving performance, accelerating skill acquisition and designing new technologies in sports and other high performance domains. It covers disciplines including sports science, psychology, human systems engineering, sport analytics, human factors, neuroscience and cognitive science. The podcast reviews basic concepts and discusses the latest research in these areas. It is targeted at academics, researchers, coaches, performance analysts, technology developers and students working in/studying these areas. Formats include: (i) full episodes covering key topics in detail (ii) Perception & Action News which examines recently published journal articles, (iii) Sports Science Shorts which discuss current issues, and (iii) interviews with academics, practioners and product developers. Hope you Enjoy!
Subscribe in iOS
Subscribe in Android
Other ways to listen
Please see also: Why Am I Doing This Podcast?
Host & Producer: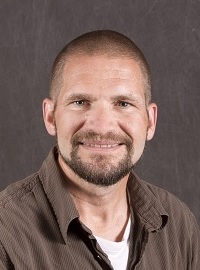 Rob Gray, Associate Professor of Human Systems Engineering at Arizona State University
robgray@asu.edu
Tweets by ShakeyWaits
Bio
Originally from Toronto, Canada, Rob completed his BA in Psychology at Queen's University and his MS and PhD in Experimental Psychology at York University. After receiving his PhD in 1998, he worked as a Research Scientist for Nissan Motor Corporation in Cambridge, MA, USA. In 2001 he was appointed as an Assistant Professor in the newly formed Applied Psychology Program at Arizona State University. In 2006 he was appointed Associate Professor and Program Head. Since 2005 he has also worked part-time as a Research Psychologist for the United States Air Force. From January-June 2010 he was appointed as a Visiting Professor in Sport Sciences at the University of the Mediterranean in France. From 2010-2014 he was a Reader (Associate Professor) in Perception & Action in the School of Sport, Exercise & Rehabilitation Sciences at the University of Birmingham, UK. His research focuses on perceptual-motor control with a particular emphasis on the demanding actions involved in driving, aviation, and sports. His goal is to conduct basic research that can be applied towards the improvement of training, simulation, accident prevention and human-machine interface development within these contexts. In 2007 he was awarded the Distinguished Scientific Award for Early Career Contribution to Psychology from the American Psychological Association and the Earl Alluisi Award for Early Career Achievement in the Field of Applied Experimental & Engineering Psychology.
More info about me:
Linkedin
ResearchGate
Google Scholar