If you would like to use an iOS app other than the dedicated Perception & Action Podcast app here are the one's I would recommend (note, all are FREE):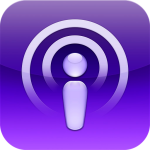 The native Podcasts App from Apple (see instructions below)
How to find The Perception & Action Podcast in the Podcasts App:
1) Open the Podcasts App (it's purple and is a native App you don't need to install)

2)In the search box type "Perception Action Podcast"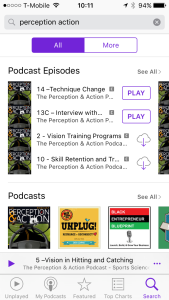 3)Click on the larger logo in the bottom left, under "Podcasts" and you will be taken to: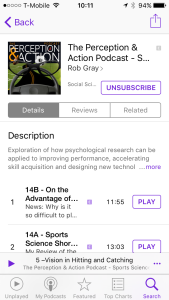 4)You can now listen by clicking on the episode links. You might also want to consider clicking the "Subscribe" button (in the location where it says "Subscribed" in the image above). This will automatically give you links to new episodes as they are released which you can use to stream or download and listen offline.